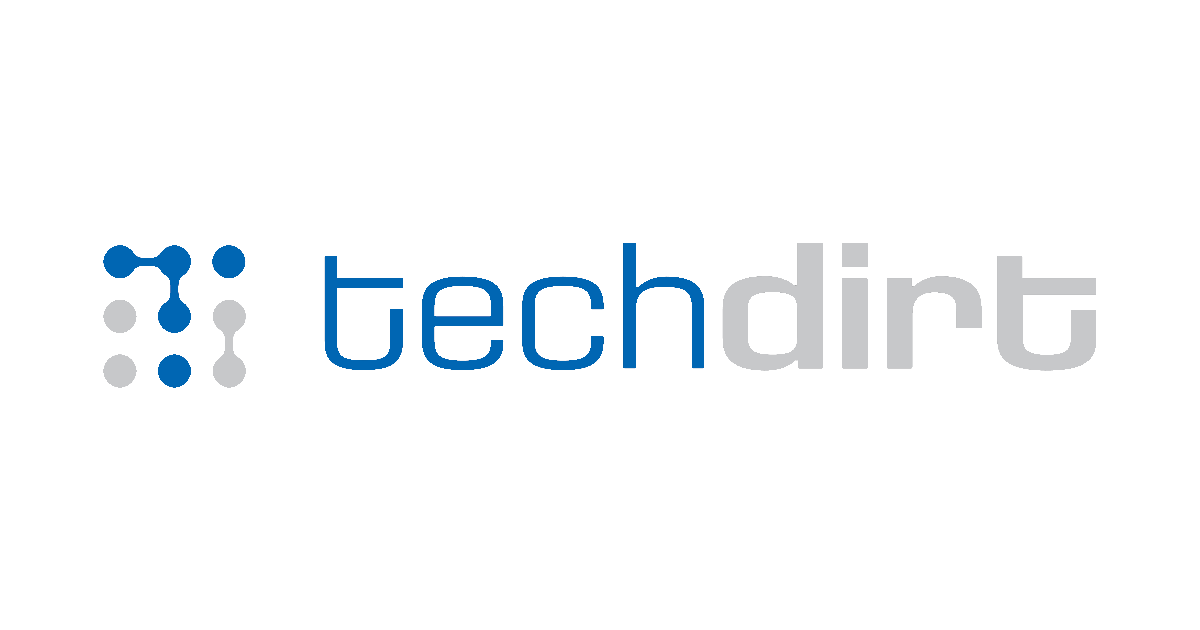 Remember, according to Elon Musk, one of the worst things that old Twitter did was "shadowban" people. There was a whole "Twitter Files" about the practice, which Musk insisted was a horrible pract…
www.techdirt.com
[/U]
Twitter 'Shadowbans' Bellingcat After Musk Attacks Them, Then Tries To Retcon A Nonsense Explanation​
from the another-day-down-at-the-shadowban-factory dept​
Tue, May 16th 2023 10:54am -
Mike Masnick
Remember, according to Elon Musk, one of the worst things that old Twitter did was "shadowban" people. There was a whole "Twitter Files" about the practice, which Musk insisted was a horrible practice that was censorship. Except… at the same time he had no problem using it to silence accounts he personally disliked. Hilariously, he announced this as part of his "new Twitter policy" back in November, even though it had been existing Twitter policy since 2018.
[IMG alt="Elon Musk tweet: New Twitter policy is freedom of speech, but not freedom of reach.
Negative/hate tweets will be max deboosted & demonetized, so no ads or other revenue to Twitter.
You won't find the tweet unless you specifically seek it out, which is no different from rest of Internet."]
This is a weird thing to claim is a "new Twitter policy" when it was
publicly announced
and
covered by the media
in
2018
.
The main difference, however, seemed to be that when the old Twitter did it, it was actually focused on accounts that were "detracting" from the user experience on Twitter, not ones that annoyed the thin-skinned guy who ran the site.
One of Elon's early moves at Twitter was to order that the ElonJet account, which he'd promised to leave alone, was "
max deboosted
" (it was
later banned
, following the
banning of journalists
who merely mentioned the fact that the account was banned). Here's a leaked screenshot of Musk's handpicked trust & safety boss telling the team to "apply heavy VF" (visibility filtering) to the ElonJet account:
He's also used the tool to apply such "max deboosting" to other
accounts he personally disliked
including when he got into an argument with formerly favored "Twitter Files" journalist Matt Taibbi, only to have Taibbi's tweets
disappear from search
.
So, it's not particularly surprising that Musk's
Twitter applied "max deboosting" to Bellingcat
, the investigative journalism operation that is famous for using open source intelligence to track down all sorts of nefarious activity.
Just days earlier, Musk had smeared Bellingcat for
its investigation into Mauricio Garcia
, the gunman who killed eight bystanders (and himself) at a mall in Allen, Texas. The investigation highlighted that Garcia appeared to have Nazi-associated tattoos and was active on a Russian social network. The investigation actually goes into great detail (in the usual Bellingcat fashion) explaining how they figured out this was Garcia's account. But Musk (again, in typical fashion) had already bought into the far right nonsense peddlers insisting that there was no way that Garcia could be a far right extremist, and so he decided to smear Bellingcat, and claim (falsely) that it "specializes in psychological operations."
[IMG alt="Elon tweet: Didn't the story come from @bellingcat, which literally specializeds in psychological operations?
I don't want to hurt their feelings, but this is either the weirdest story ever or a very bad psyop!"]
This is a claim that has been spread for a few years by Russian officials, who get really, really angry every time Bellingcat exposes some nonsense by Russia.
Then, just days later, Bellingcat basically disappeared from Twitter search.
Twitter appears to have limited the reach of Bellingcat, an investigative news website, as its main account no longer appears in the app's search tool.
It's unclear when exactly the change was made but Eliot Higgins, the Bellingcat founder, first tweeted about it Thursday. Bellingcat's main handle did not appear in several searches made by Insider on Twitter Friday.
On Monday, after more tweeting by Higgins, saying that he had discovered that Bellingcat had been "marked as sensitive media," Irwin finally responded, claiming that it was because they had posted a video of the Allen shooting.
[IMG alt="Eliot Higgins tweet: The myster has been solved, @bellingcat has been marked as sensitive content, reserved for accounts that post graphic violence and pornography, which the Bellingcat account doesn't do. How did that happen?
Ella Irwin reply tweet: A video of the Allen, Tx shooting was posted recently, which resulted in the label being applied. Mass shooting related videos are considered sensitive content and the label helps prevent users who do not want to see graphic content from seeing it."]
To be clear, her wording is imprecise here. She notes that such a video "was posted recently," but never says that such a video was posted
by Bellingcat
. Bellingcat says they never posted such a video, and Higgins asked Irwin to point out where they had posted such a video, and as of now, Irwin has not responded.
You could argue that
if
Bellingcat had actually posted such a video (which does not appear to be true),
then
it
might
make sense for Twitter to visibility filter
that tweet
. But, seeing as it has not done so, and merely reported on the shooter (combined with Elon Musk spewing utter nonsense about the Bellingcat account), it seems that a more plausible explanation is that Irwin is full of shyt, and Musk is once again using his power as the owner of Twitter to do the very same things he (falsely) accused the old regime of doing.`
Last edited: