Unreleased Operating System
Supporter
Joined

May 24, 2022
Messages

1,959
Reputation
Daps

8,416
Day 4 Wrap
- Elite Pitching Prevails
Best day of the tournament so far, every game extremely close and action packed.
Aces duel as the juggernaut Yokohama narrowly escapes Mie 4-2. Sugiyama with the 122 pitch CG win
Seiko Gakuin upsets West Tokyo powerhouse Nichidai San 4-2 with multiple HRs and elite defense. Another Tohoku region team advances.
Thriller until the end. Sapporo Otani ties it up in the 9th but Nishogakusha wins 3-2 with a walk-off. Otani's ace Moriya with a 136 pitch CG loss.
In their first ever summer tournament appearance, Yashiro rolls Gifu 10-1.
I missed the 4th game but the 3 others were all nail-biters. Great day.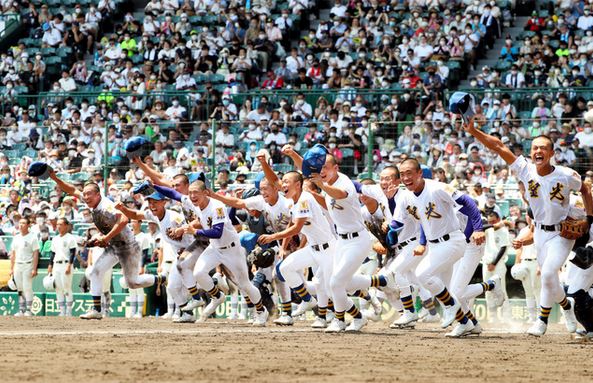 Day 5 Preview
Championship factory Osaka Toin (Osaka) plays their R1 game. May be the strongest team in the tournament, must see.