Joined

Sep 20, 2014
Messages

44,923
Reputation
Daps

60,955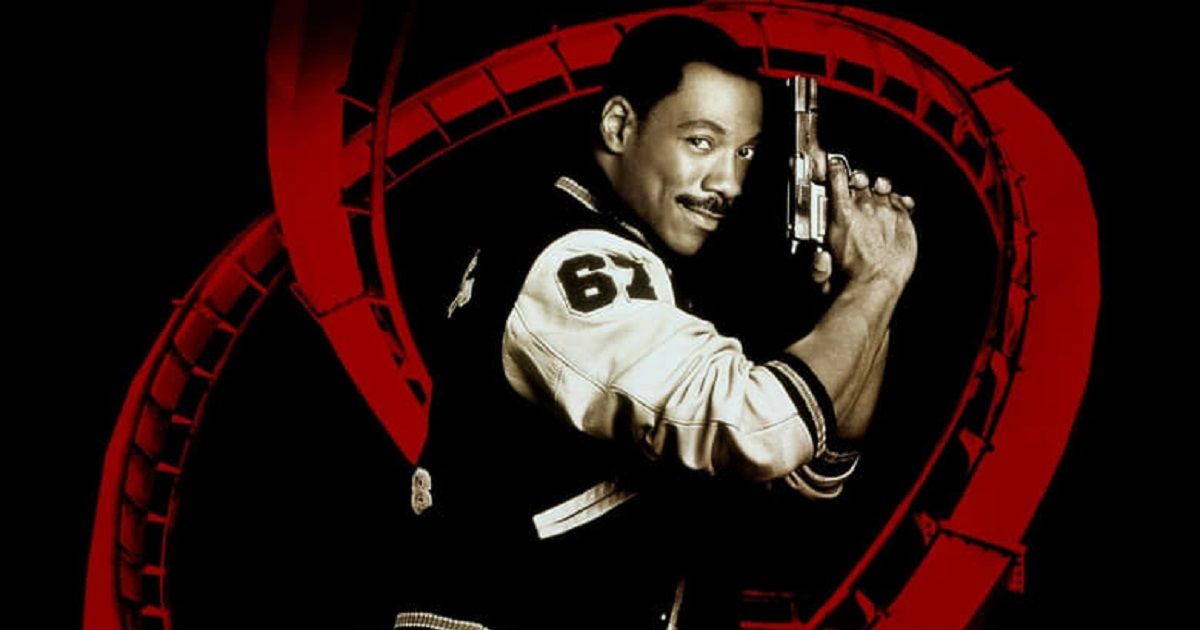 Could this be why Axel Foley returns to California after all this time in Beverly Hills Cop 4?
movieweb.com
Cue the Axel F theme and let the synths ring out, as rumored plot details for the long-awaited sequel, Beverly Hills Cop: Axel Foley, have emerged. While the details surrounding the return of Eddie Murphy as Detective Axel Foley have yet to be officially confirmed, a logline has been unveiled (via IndieWire) amid the news that several original stars, including Judge Reinhold and John Ashton, will be back alongside Murphy. You can check out the rumored plot synopsis for Beverley Hills Cop: Axel Foley below.
"[Beverly Hills Cop: Axel Foley] is rumored to follow Axel (Murphy) returning to Beverly Hills to look into the death of an old friend while uncovering police corruption within the force. In Los Angeles, he reunites with his daughter (Taylour Paige) and teams up with her by-the-book cop ex-boyfriend (Joseph Gordon-Levitt) to solve the case."
Again, while this plot outline is currently unconfirmed, it makes too much sense not to be at least somewhat accurate. Considering this an installment in the Beverly Hills Cop series, we can safely assume that something will once again drag Axel Foley from his native Detroit and back to the sun-kissed landscapes of California – and the death of a friend is certainly something that would do the trick.
This rumored plot also seemingly reveals the roles of both Ma Rainey's Black Bottom star Taylour Paige and The Dark Knight Rises actor Joseph Gordon-Levitt, with the former set to play Foley's estranged daughter while the latter will play her ex-boyfriend and a detective who assists Foley on his latest case.
Beverly Hills Cop: Axel Foley is Set to Debut on Netflix
Beverly Hills Cop fans have been waiting almost 30 years for another Axel Foley adventure. The idea of a fourth outing has been bouncing around Hollywood for some time now, with Eddie Murphy assuring audiences that he would not return unless the script was right.
"They've been trying to make another Beverly Hills Cop for 15 years now," Murphy said last year. "Right now, Netflix has it, and they're trying to develop a script. That's what we're supposed to be doing next. But, I'm not doing nothing until the script is right." So, it seems that the script for Beverly Hills Cop: Axel Foley is exactly what Murphy was waiting all this time for.
Filming on Beverly Hills Cop: Axel Foley is currently underway, with several images from the set revealing Axel Foley's triumphant comeback. Sporting his trusty Detroit Lions jacket and tennis shoes that Axel Foley loves so much, the images prove that, to the delight of all of us, Axel has barely changed during the near-three decades since we last saw him.
Directed by Mark Molloy from a script written by Will Beall screenplay, and starring Eddie Murphy, Joseph Gordon-Levitt, Taylour Paige, Paul Reiser, John Ashton, and Judge Reinhold, Beverly Hills Cop: Axel Foley is being produced by Jerry Bruckheimer and Chad Oman for Jerry Bruckheimer Films along with Eddie Murphy.
Beverly Hills Cop: Axel Foley does not yet have a release date but will debut on Netflix."