Joined

May 1, 2012
Messages

11,859
Reputation
Daps

29,029
Reppin
What's up Tunnel Fam! I wanted to wait until the site finally stabilized to make this thread but now that we byke let's all give a round of applause to
@producingfire
on his great tourney run in becoming the first 2 TIME Coli Beat Tourney Champion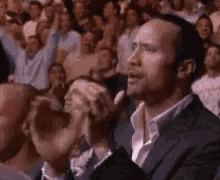 Hey
@LauderdaleBoss
@TEKBEATZ
@Brooklynzson
can we get this man a champion's banner

I know things became a little difficult near the end with the site updates and other things but in the end we got it done and I thought we had an AMAZING tourney with a LOT of great talent.

to all the boppers who participated. Also got to give personal props to
@franknitty711
and his son
@JRBMusic
for coming in as a WELL DESERVING runner up this year. The growth we are witnessing with this teenage prodigy has been nothing short of amazing

hell I doubt we will probably be able to even get him in another tourney on our ol grassroot board in the future

With the board now updated for the future and the influx of new talent man I can't wait until the next tourney as well as whatever we put together over the course of the next year

Let's get it!!!
@KushSkywalker
@producingfire
@MichaelWhite
@901Cory10
@kingdizzy01
@Leezy337
@KillSpray
@Tom Foolery
@bigdaddy88
@NormanConnors
@1986
@Double Burger With Cheese
@franknitty711
@Wepa Man
@LauderdaleBoss
@DBR
@CuzinQ
@TEKBEATZ
@BlackDroog
@clanarchy
@FruitOfTheVale
@How Sway?
@JBone4eva
@The Unknown Hype
@Tommy Gibbs
@mbewane
@Tflasha
@DJ Mart-Kos
@head shots101
@ShaDynasty
@A.V.
@KingOFKings
@Mugen
@NVious
@dreskii
@Wavey Singh
@Dippa1947
@nahnah
@Mahirishi
@BronxFleeZ
@Ace
of the Metropolitan
@Sincere Noble
@Supa
@InGodWeTrust
@GinaThatAintNoDamnPuppy!
@ThaRealness
@Kalut
@Real N Quotes
@CrushedGroove
@Chip Skylark
@Rozay Oro
@Onigumo