Joined

Jun 4, 2012
Messages

12,210
Reputation
Daps

54,495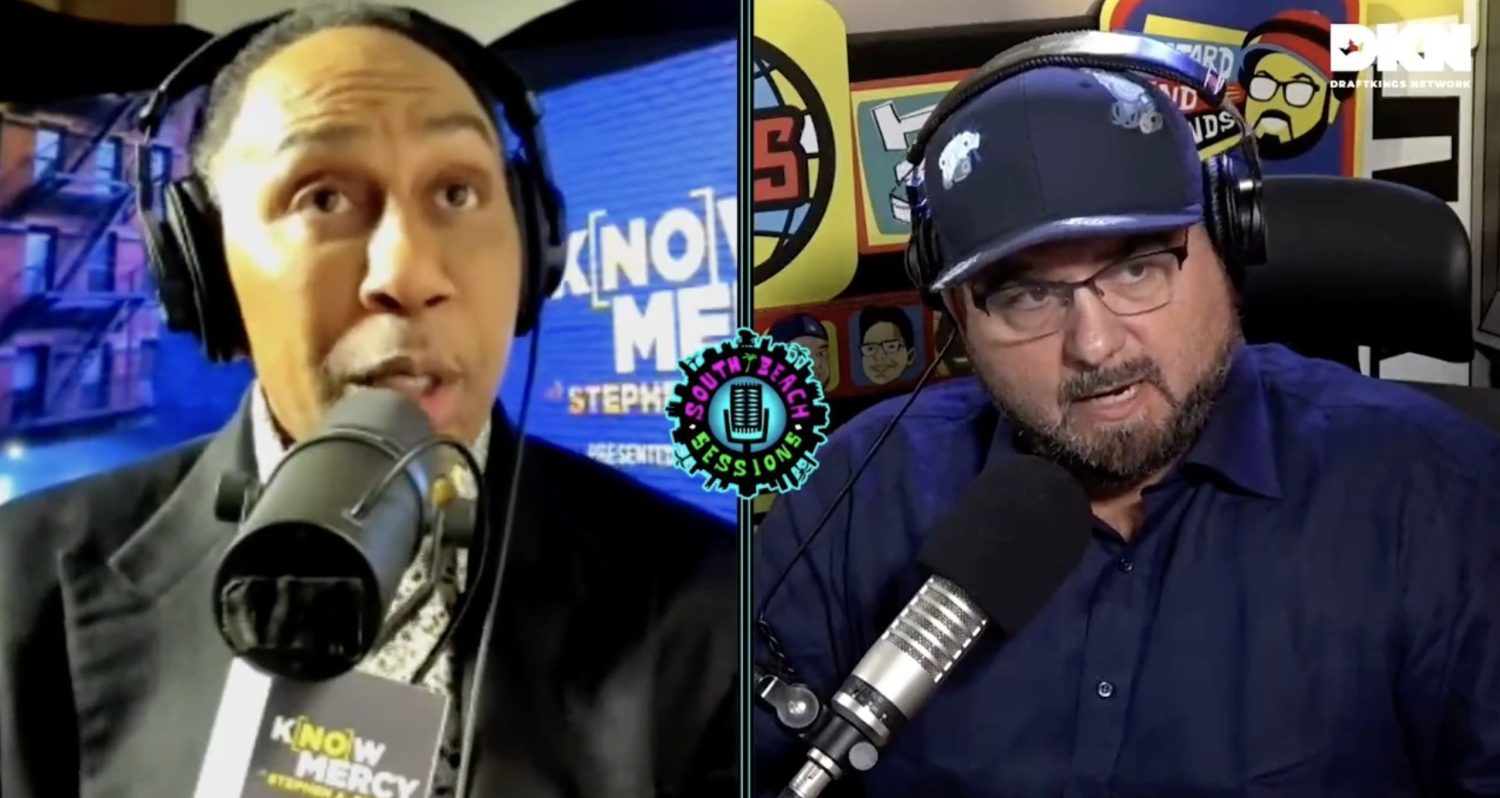 There are many in sports media who hate what Stephen A. Smith has done to the industry. But Dan Le Batard said it to his face.
There are many in sports media who hate what Stephen A. Smith has done to the industry. But Dan Le Batard said it to his face.

Smith joined the latest episode of Le Batard's

South Beach Sessions

podcast. During the interview, the topic of Skip Bayless was broached.

"I hate what you two have done to sports television," Le Batard shamelessly told Smith.

Stunned by the criticism, Smith immediately fired back before letting Le Batard explain why he believes the debate show format's foremost hosts have ruined sports television.

"You can say that all you want to, I would say who the hell are you!" Smith responded. "To sit up there and say, me and him. What about you? Where the hell were you? Living under a rock? Teaching at Miami U? You were a part of it too! You ain't innocent!"

Le Batard went on to explain that he hates how Smith and Bayless spawned an industry of imitators, many of them without journalism backgrounds who believe every sports headline has to be turned into an argument on TV.

"How are we responsible for that?" Smith asked. "When our background is [in journalism]. Skip Bayless was a journalist for decades! I was a journalist for decades! We come on television and those ethics are applicable…When did it occur in my career that I ignored the journalistic tenets that came with the job?"

According to Le Batard, the journalism isn't ignored on

First Take

, but it shrinks in the shadow of the argument during a made-for-TV debate. And he's not wrong. At times, debate shows prioritize entertainment and drama over journalism. Earlier this month, Smith sat on

First Take

and watched Kendrick Perkins

spread misinformation

about the demographics of NBA MVP voters to support his allegation that voters are biased against the league's Black players.

Smith argued that it's not his fault the entertainment industry has created platforms such as podcasts and YouTube where people can gain popularity without a background in journalism. Interestingly, on an episode of his

Know Mercy

podcast this week, Smith celebrated the fact that the current media landscape

allows sports entertainers to gain notoriety without a journalism

or communications degree.

"We didn't create it. We saw what was there and we maximized it to the best of our ability. Just like you do," Smith told Le Batard, citing

PTI

,

Mike and the Mad Dog

,

Around the Horn

and Jim Rome as shows that embraced debate and preceded

First Take

. "You have been holding people accountable for decades. And because you don't have someone to volley back and forth with you, you're innocent? You're not. You're a part of it too."

Smith despised Le Batard's admission that he and Bayless are responsible for changing sports television for the worse by spawning imitators. But last year, Smith went on

First Take

and said, "

Michael Jordan is responsible, as much as anybody, for changing the game for the worse

…because people wanted to be like Mike."

The parallels are impossible to ignore. Was that a take based on journalistic tenets? Or one meant to spawn debate and arguments to garner attention on social media?
Time stamped.