Joined

Jul 8, 2017
Messages

41,195
Reputation
Daps

160,046
*taking my talent to South Beach Accra​
​
Iñaki Williams: 'Playing for Ghana allows me to get closer to my roots​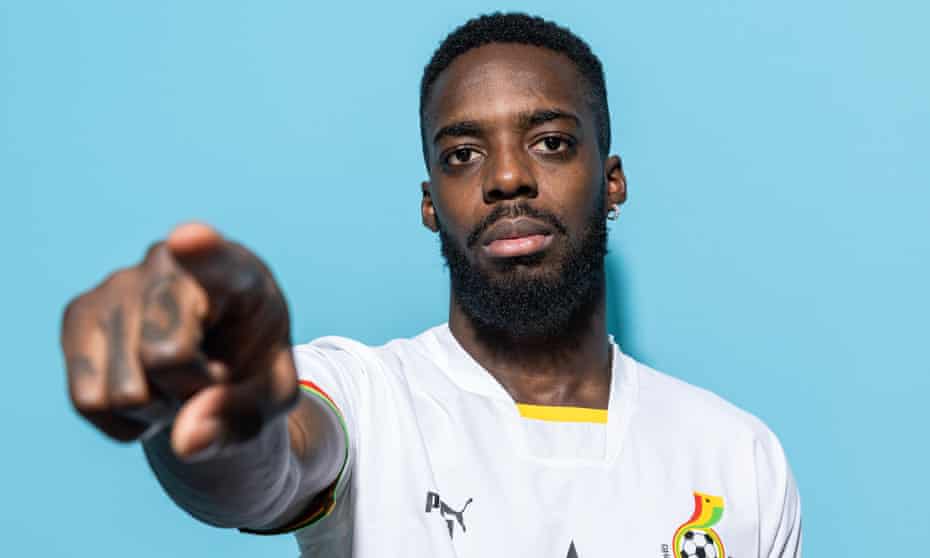 Nov 23, 2022
Born in Spain but now at the World Cup with Ghana, the striker agonised over his decision to play for his parents' birthplace
There is a light in Kweku's eyes. "This is just incredible, crazy," he says. "You see it from the outside and it's amazing. You live it from the inside and it's even more amazing. It's like a master's. I'm learning something new every day and about myself too. I'm internalising more. There were things I didn't think about before and now I do."
This is not just a
World Cup
. For Iñaki Williams, this is transformative, life changing, a different man with a different name. Here, he's Kweku, born on a Wednesday. And he's beaming.
Back home, both homes, his family are too. Especially his proud 90-year-old grandfather Richard, who made this happen. Across Doha, 11km and a world away, so is his little brother Nico. Inseparable until now, teammates too, they made international debuts a day apart but
for different countries
, Nico joining Spain while Iñaki, now 28, finally agreed to play for Ghana.
"This is allowing me to get closer to my roots, my culture, what my parents inculcated," Iñaki says. "I'm proud of everything I'm seeing, living, representing their country. I'm very, very happy to have taken this decision."
It shows. It also took a long time. Williams was 20 when his mother, Maria, finally told him
the full story
: how she was pregnant with him as she and her husband, Felix, crossed the Sahara by truck and barefoot, climbing the fence into Spain. Born in Bilbao, by then he was in the first team at Athletic, for whom he has now played 246 consecutive league games. He played once for Spain, in a 2016 friendly, but resisted approaches from Ghana.
"I feel Basque and can't con anyone," Williams said in October 2021, explaining that he didn't think it right to occupy a place belonging to another player for whom playing for Ghana was everything. "When the federation president came to Bilbao in March or April to convince me, I replied with the same words I told you. When I said that, I felt it. And part of me often still feels it."
What changed? Sitting here, listening to him, the answer appears obvious: everything. But that came next. First came the path here. "Until the president came, I hadn't had a real, 100% chance. But I still said no." the forward says. "They told me to think about it. I didn't need to decide overnight.
"I talked to my parents and it made them happy to think of me playing for the country they're from, where they feel loved, where we have the family. But I wasn't sure. I could miss important games for Athletic, which could be a problem. You keep thinking, turning it over. Then Ghana reached the World Cup and, I'm not going to lie, that helps. But I still wasn't clear."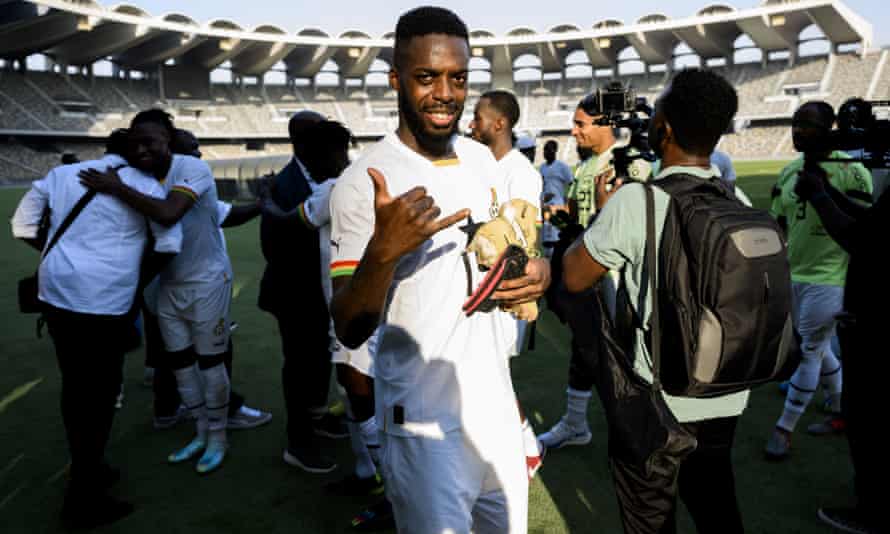 Iñaki Williams celebrates after Ghana's friendly win over Swizerland just before the World Cup.
Ghana were and they wouldn't give up. "The coach [Otto Addo] called various times. They wanted to show me how keen they were, their affection for me, what a good footballer they thought I was. But I still wasn't clear until I went to Ghana this summer with my parents, my family and girlfriend. We went to see the country, the family in Accra and Kumasi. It was emotional, like the whole city was waiting when I got out the car. It was incredible, incredible. And that's where everything changed.
"That's when I went to talk to my grandad. I told him there was a chance that I could play for Ghana at the World Cup and what did he think. He said straight away that he didn't have long left to live and he dreamed of his grandson playing for Ghana. There was nothing left to think about then."
Last edited: