Joined

Jul 8, 2017
Messages

41,195
Reputation
Daps

160,044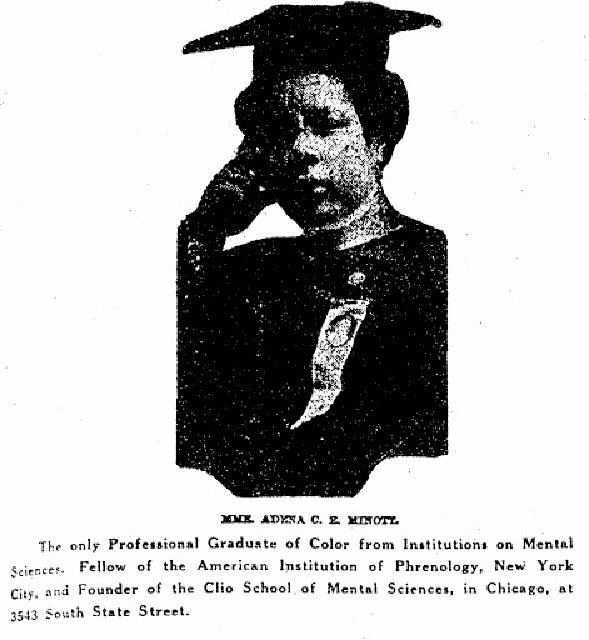 In 1941, the fifty-eight-year-old phrenologist was arrested for and convicted of first-degree grand larceny. According to the NYAN, Minott, one of Harlem's most successful spiritual advisors, was found guilty of "flimflamming" Manhattan white caterer Lucy Terrell out of $1,220.
During Minott's two-day trial, Terrell testified that she, having faith in Minott's abilities, willingly gave Minott money
she received from an auto accident. Minott insisted that the well-known cook safeguard her money. "
Don't let it get away. Put it here in my safe, a vibrational projector-scope safe, and let it make more money for you. All metaphysicians use it. We keep our money in it and the magnetic attraction involved causes the safe's contents to increase several times after nine days. It will make your money double in nine days, providing you don't tell anyone. If you tell, that makes it negative and the safe won't open. You must believe in me and don't tell, if you want the money to grow
." The famed spiritual adviser failed to increase Terrell's money after nearly two weeks. While Minott paid Terrell $750 back in five installments, she refused to pay the balance of $450 and was subsequently apprehended by local police. Because of Minott's age, noncriminal background, and community ties to prominent black New Yorkers, she avoided the expected ten-year prison sentence; instead, she received a suspended sentence and was ordered to make full restitution to Terrell.
================================================================== Miss Cleo's grandmother was straight working people !
===================================
Story is from the book that xoxodede recommended
"Sex Workers, Psychics, and Numbers Runners"
Last edited: