Joined

Jan 23, 2016
Messages

4,911
Reputation
Daps

16,593
Reppin
We last covered
Jarvis Christian University
which received an average score of
6
.
See the updated
leaderboard here
Today we start the countdown to the final five HBCUs that will be covered in the series. We go to one of the most impactful, yet least chronicled, small HBCUs, Shaw University of Raleigh, North Carolina. Shaw has had an outsized effect on HBCU history and Civil Rights history despite its small size. It was arguably the first HBCU in the South, started just at the end of the Civil War in 1865 by a Union soldier from Massachusetts, Henry Martin Tupper with help from the American Baptist Home Mission Society. It was then known as the Raleigh Theological Institute and only taught theology. It became the Shaw Collegiate Institute in 1870 and admitted women and expanded its course offering. It would continue to build though under threat; Tupper and his wife once hid in a corn field to escape a KKK lynch mob.
Many HBCU founders and presidents would attend Shaw (see alumni list in next post). During its heyday in the early 20th century it had both a law school (that closed in 1916) and a medical school (that closed in 1920). The Student Nonviolent Coordinating Committee (SNCC) was also founded from a meeting on the Shaw University campus in April 1960. It has a good location in downtown Raleigh though it has struggled with possible expansion aims by the city. It also has one of the highest alumni giving rates in excess of 30% from data back in 2013.
SNCC founding meeting at Shaw
Founded
: 1865
City, State
: Raleigh, NC
Type
: 4-year, Private not-for-profit (Baptist affiliated)
Nickname
: Bears
Enrollment and percent Black enrollment
: 1,141 (998 undergraduate), 93% Black
Part-time student percentage
: 11%
First Generation Student Percentage
: 40%
Percentage of students from households under $30k/over $100k
: 64% / 3%
Out of State Percentage
: 37%, (Top States: Virginia, Maryland, Washington DC, Georgia, South Carolina)
Student-to-Faculty Ratio
: 15:1
Admissions Acceptance Rate
: 61%
4-Yr / 6-Yr Graduation rates
: 8% / 19% (note that College Scorecard states a 35% 8 yr graduation rate)
Transfer out rate
: N/A
Male/Female percentages (Female:Male Ratio)
: 43% male/ 57% female (1.3:1 ratio)
Tuition
: $17k
Median Federal Debt After Graduation
: $32k
Median Parent PLUS Loans After Graduation
: $20k
Median Earning 10-Years after 10 years from freshman year
: $34k
Median Earnings for specific majors after 3 years after graduation
:
Business Administration: $41k, Social Work: $38k, Recreation Management: $30k, Communications: $29k
Top Majors by Degrees
:
Business Administration, Exercise Science, Recreation Management, Criminal Justice, Social Work
Endowment
: ~$12M
Alumni Engagement
: 32% of alumni give back (2013 numbers)
Athletic Conference
: CIAA (NCAA Div II)
Mascot
: Bears
Main Campus
:
Athletics
C.C. Spaulding Gym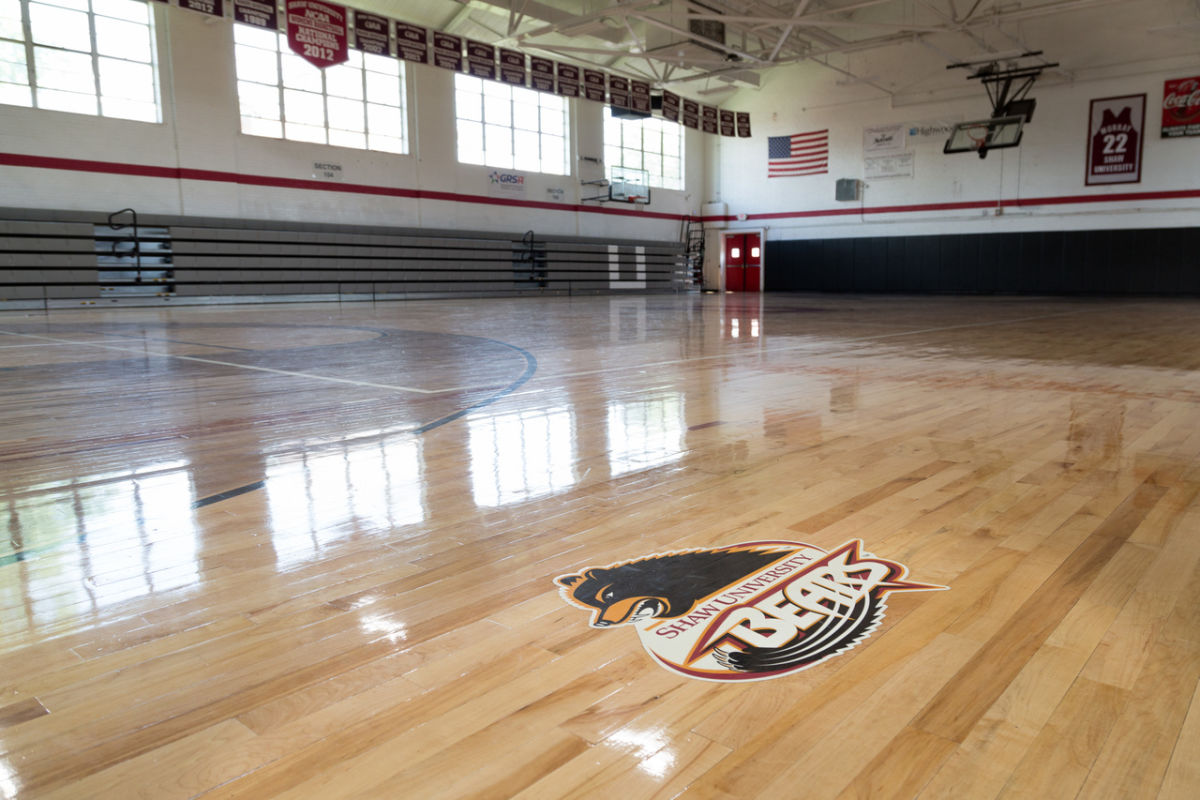 Platinum Sound Marching Band
Chi-Chis Cheerleaders
Diamond Sensation Dancers
Miss Shaw University
@the kid
@Cereal_Bowl_Assassin
@KyokushinKarateMan
@murksiderock
@invalid
@MostReal
@Originalman
@#1 pick
@Ziggiy
@SupaVillain
@Tug life
@Idaeo
@get these nets
@MostReal
@Bryan Danielson
@Rollie Forbes
@Sonic Boom of the South
@staticshock
@Charlie Hustle
@BigAggieLean.
@Optimus Prime
@How Sway?
@DropTopDoc
@Anerdyblackguy
@EndDomination
Last edited: