Joined

Jan 23, 2016
Messages

4,911
Reputation
Daps

16,592
Reppin
More of the past HBCUS....
Friendship College
Rock Hill, South Carolina
1891-1981
Friendship College, originally the Friendship Normal and Industrial Institute, was established in 1891 after conferences by Black Baptists in York and Chester counties. It originally combined an elementary school, high school, and junior college. Its primary focus for many years was training teachers and reportedly had a strong program. It usually enrolled 300-400 students in the college. In 1961, nine of its students became famous as the Friendship Nine when they were jailed for a sit-in at a local business. Friendship College was late to modernize though and only was accredited as a four-year school in 1978. Three years later, it filed for bankruptcy and closed. Later a fire gutted the major buildings and the arch above is all that remains.
Barber-Scotia College
Concord, NC
1867-life support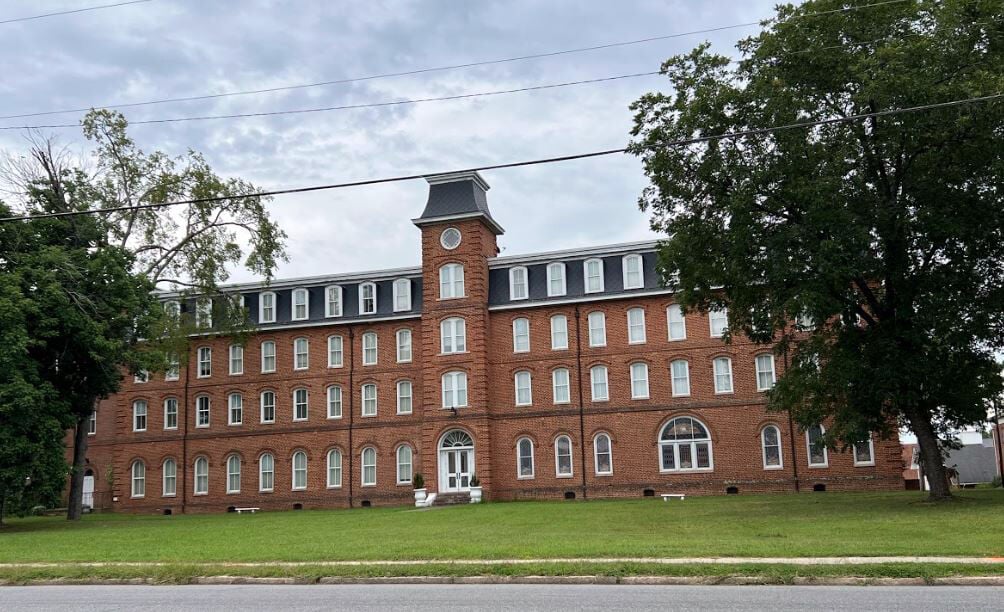 President of the college speaks about future plans to bring the campus back to its former glory

www.wbtv.com
Barber-Scotia college (originally Scotia Seminary), a Presbyterian affiliated college in Concord, NC, was established as one of the first (if not the first) schools for Black women to train religious leaders, teachers, and social workers. It was modeled on Mount Holyoke college. It merged with another womens' school, Barber Memorial College from Anniston, Alabama, in 1930. Until it became co-ed in 1954, it was actually the female partner school for
Johnson C. Smith University
. It typically enrolled about 500 students. It is still open, but lost accreditation in 2004 which caused a steep enrollment decline. There are efforts afoot to revive the school though (see link above).
Western University
Quindaro, Kansas
1865-1943
Ward Hall in 1910
The only HBCU ever to exist in Kansas. It was located in Quindaro which is now part of the Kansas City metro area in Wyandotte County. The town was founded by abolitionists and free slaves before the Civil War and the school was established right after the war's end. Originally known as Quindaro Freedman's School, it became the first HBCU established west of the Mississippi. It later modeled most of its programs off of the industrial education advocated by Booker T. Washington.
One item of note is that it had an outstanding music program. Its choir toured the US and Canada, as well as a special tour in Africa, and raised money for the school in a manner reminiscent of the Fisk Jubilee Singers. It was known as one of the best HBCU music programs in the first three decades of the 20th century and several of its women graduates became some of the early Black performers in theater and music both in the US and Europe.
It was hit hard by the Depression and its finances never quite recovered leading to its closure in 1943. The only relic standing is the statue of abolitionist John Brown which was financed and built by school students and faculty with financial support from local churches.
@invalid
@MostReal
@Originalman
@#1 pick
@Ziggiy
@SupaVillain
@Tug life
@Idaeo
@get these nets
@MostReal
@Bryan Danielson
@Rollie Forbes
@Sonic Boom of the South
@staticshock
@Charlie Hustle
@BigAggieLean.
@Optimus Prime
@How Sway?
@DropTopDoc
@Anerdyblackguy
@EndDomination