Joined

May 8, 2014
Messages

13,184
Reputation
Daps

54,573
The question of who are the best rappers right now is a hard one to answer. Ask 10 different hip hop heads who their

top five best rappers alive

are, and you might get 50 different names.

The question was a difficult one to answer back in

the 1990s when you had so many dope MCs competing against each other

, but it's damn near impossible to answer now with how much the culture has evolved with so many different sounds and variety of artists.

But this is hip hop and the battle of being the top dog has always been around. At any given point in time, there are countless rappers gunning for the top spot, whether it was KRS-One making his come-up by dissing MC Shan in the '80s, or

Lil Wayne rapping over Hov's "Show Me What You Got"

back in 2007 or Drake and Pusha clashing in 2018. The spirit of competition is heavy in hip hop.

In 1997 on "Where I'm From," Hov asked: "Who's the best MCs, Biggie, Jay-Z or Nas?" Over 15 years later, Kendrick answered the question with: "Kendrick, Jigga, and Nas." Then just under a decade onwards, Joey Badass gave his take on it: "Kenny, Joey and Cole."

So now it's our turn to answer the question. From Lil Baby, Denzel Curry and Lil Durk, to Kendrick Lamar, J. Cole and Drake, here are the 50 best rappers right now, the 2020s edition.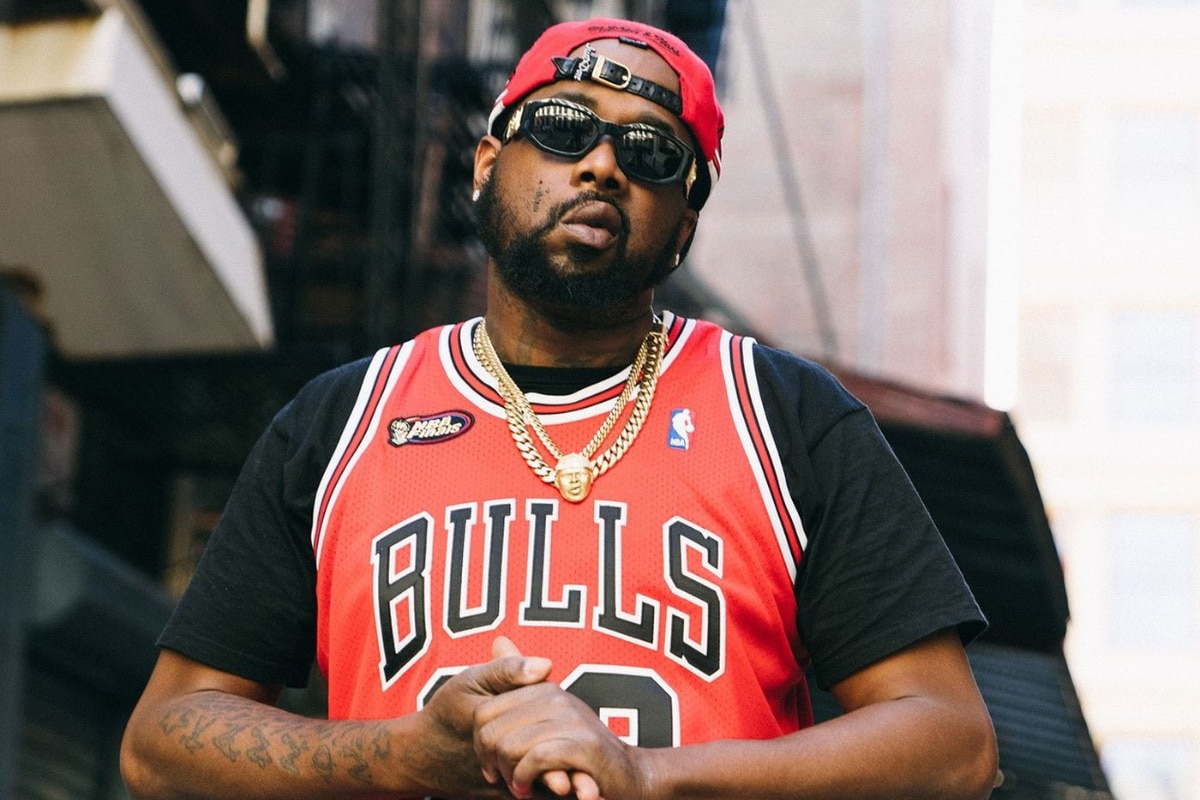 From Lil Baby, Denzel Curry and Lil Durk, to Kendrick Lamar, J. Cole and Drake, here are the 50 best rappers right now, the 2020s edition.

beats-rhymes-lists.com
Honorable mentions:
Moneybagg Yo
EST Gee
Gunna
50. Megan Thee Stallion
49. Fivio Foreign
48. G Herbo
47. Meek Mill
46. Travis Scott
45. Maxo Kream
44. DaBaby
43. Little Simz
42. Lloyd Banks
41. 42 Dugg
40. Playboi Carti
39. Che Noir
38. Baby Keem
37. 21 Savage
36. Polo G
35. Roddy Ricch
34. Skyzoo
33. Young Thug
32. Westside Gunn
31. Lil Uzi Vert
30. Stove God Cooks
29. YoungBoy Never Broke Again
28. Ransom
27. Mach-Hommy
26. Lil Wayne
25. Blu
24. Eminem
23. Royce da 5'9″
22. Billy Woods
21. Joey Badass
20. Earl Sweatshirt
19. Rome Streetz
18. Drake
17. JID
16. Black Thought
15. Freddie Gibbs
14. Nas
13. Future
12. Lupe Fiasco
11. Lil Durk
10. Vince Staples
9. Conway the Machine
8. Boldy James
7. Tyler, the Creator
6. Pusha T
5. Benny the Butcher​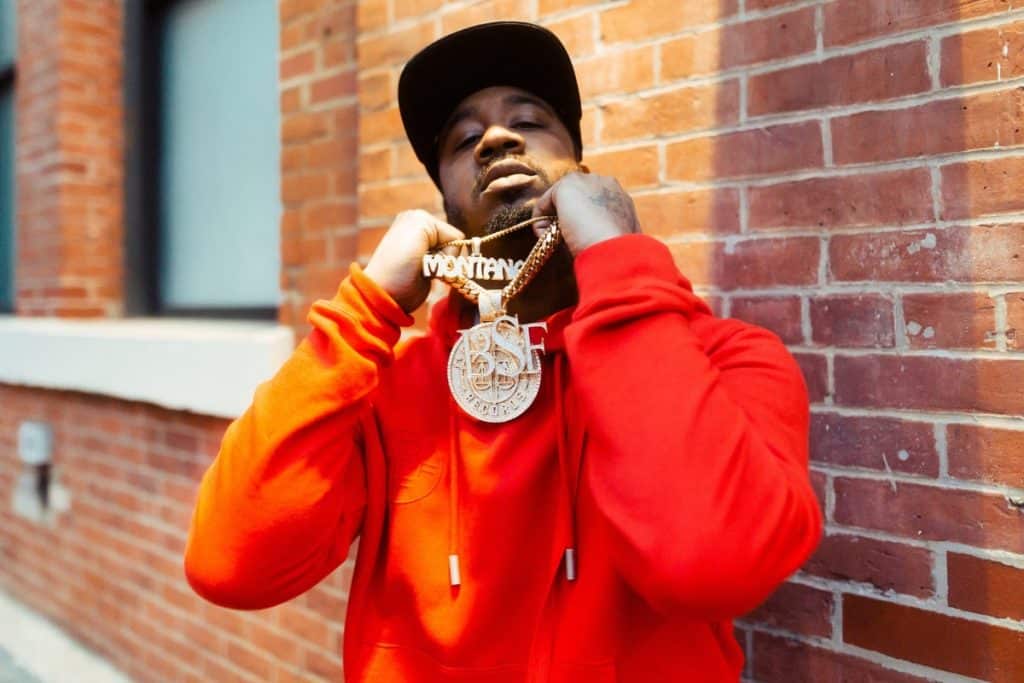 Albums:
Burden of Proof
,
The Plugs I Met 2
,
Pyrex Picasso
,
Tana Talk 4
Mixtapes:
Searchin' for a Purpose
(with Black Soprano Family),
Da Respected Sopranos
(with Black Soprano Family and DJ Drama)
The hardest working rapper in the game today is continuing to go hard. Ever since his landmark 2018 album,
Tana Talk 3
, Benny the Butcher has gripped the torch for the Griselda crew and sprinted with it. There hasn't been a year since then that Benny hasn't dropped a quality project – whether it was
Burden of Proof
and the Black Soprano family tapes in 2020,
The Plugs I Met 2
with Harry Fraud in 2021, and the highly anticipated
Tana Talk 4
this year. Now, with a Def Jam deal under his belt, expect the Buffalo shooter to go even harder and get more shine moving forward. The Butcher coming!
4. Denzel Curry​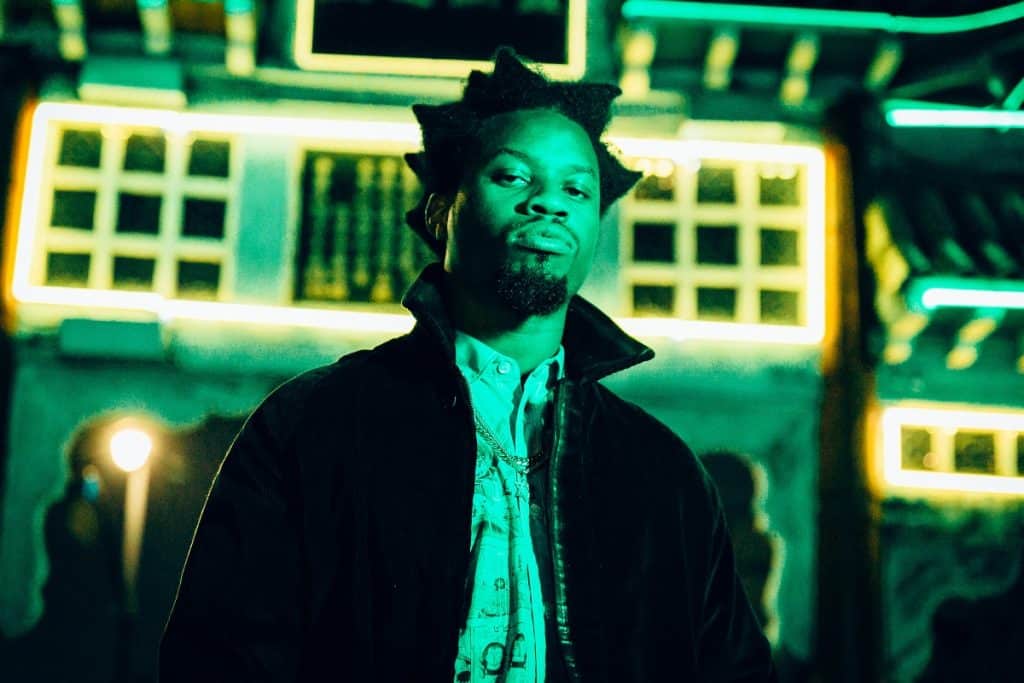 Albums:
Unlocked
(with Kenny Beats),
Unlocked 1.5
(with Kenny Beats),
Melt My Eyez See Your Future
Mixtapes:
13lood 1n + 13lood Out Mixx
Denzel Curry has always been a dope MC. That's a given fact. From
Nostalgic 64
to
Ta13oo
,
Zuu
to
Unlocked
, the Florida rapper has always been dropping bars over banging production. But it was on his latest album,
Melt My Eyez See Your Future
, that Denzel took his songwriting and album craftsmanship to a whole new level. In fact, the quality of that record is playing a huge factor for why he's so high up on this list.
Enlisting collaborators like Cardo, FnZ, Thundercat, JPEGMafia, and Kenny Beats, Denzel floated over jazz-inspired bangers while still retaining his slick wordplay, immaculate vocal technique and dexterous storytelling abilities.
Melt My Eyez See Your Future
was an artistic statement but Denzel Curry succeeded on all fronts to cement his position as one of the best rappers in the game right now.
3. Lil Baby​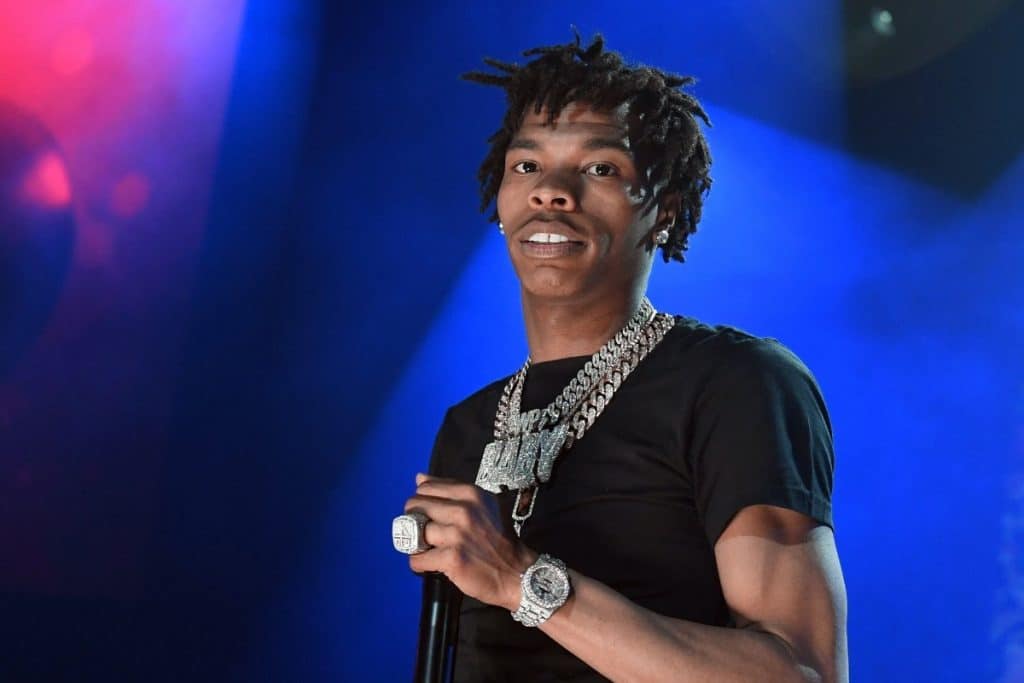 Albums:
My Turn
,
The Voice of the Heroes
(with Lil Durk)
Mixtapes: N/A
Young Thug has to have one of the best eyes for talent in hip hop right now. The Atlanta rapper and YSL Records head honcho spotted Lil Baby hanging around Quality Control Records and saw something in the seventeen year-old. At the time, Lil Baby still had one foot in the street life while trying to rap on the side, so Thugga sat him down and paid him to focus entirely on his passion.
Since then, the trajectory that Lil Baby has been on since breaking into the rap game in 2017 has been astounding. Moulded by his influences – Young Thug and Lil Wayne – the Atlanta rapper is the total package, with a dexterous rapping technique and gift for songwriting that he's used to craft some of the most iconic anthems of the 2020s. After spending a few years perfecting his voice on various mixtapes, Lil Baby shot to the top of the rap game with 2020's
My Turn
, which ended up becoming the most streamed album of the year. With his eye focused on the prize, there's nothing stopping Lil Baby from achieving best rapper alive status in no time.
2. Kendrick Lamar​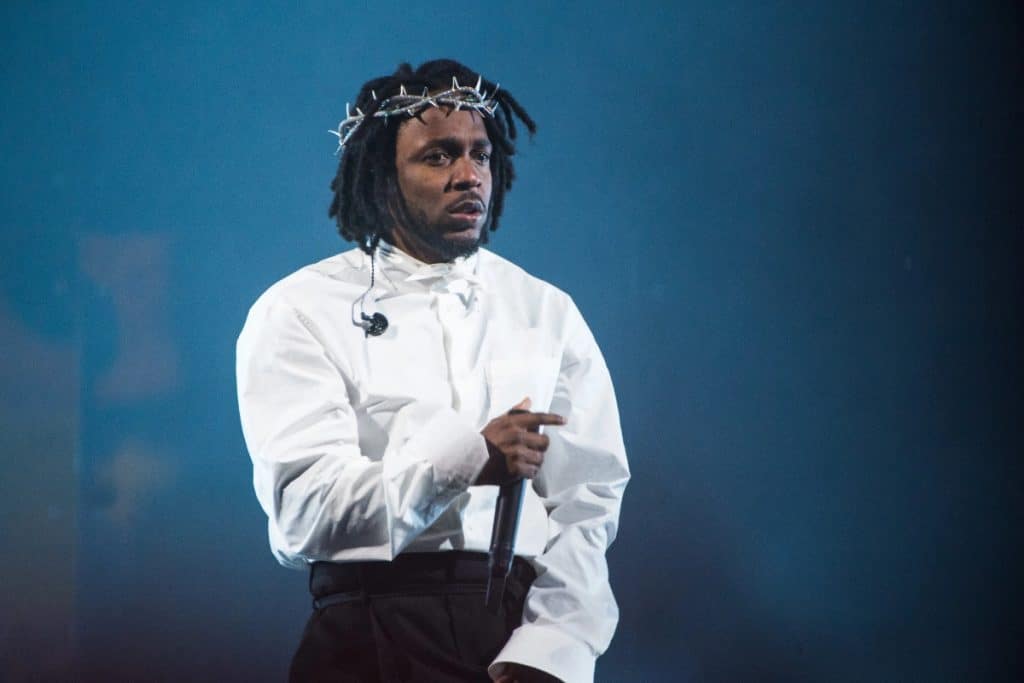 Albums:
Mr. Morale & the Big Steppers
Mixtapes: N/A
The 2010s wrapped up with
Kendrick Lamar standing tall as definitely the best rapper of the decade
. There was a lot of tough competition, each one coming at the other's neck, but the Compton rapper's rhyming technique was pristine, the commercial appeal was on-point, and his catalogue was unfukkable with. There's a strong argument that Kendrick dropped 3 or 4 classics in a row last decade with
Section.80
,
good kid, m.A.A.d city
,
To Pimp a Butterfly
,
DAMN.
, and that's not to mention the very solid
untitled unmastered.
, made up of leftover tracks.
Coming into the 2020s, Kendrick hadn't dropped a full-length project since 2017. He was suffering from writer's block, and confessed that he spent most of his days with "fleeting thoughts." But when
Mr. Morale & the Big Steppers
finally arrived on May 13, 2022, preceded by "The Heart Part 5" a week before it, one thing was clear: Kendrick Lamar never went anywhere. All it took was one album, or one song really, to remind people that the TDE (now PGLang) rapper was one of the best rappers of his generation, and one of the
greatest rappers of all time
, and that's never going to change, even if he never drops another album again in his life.
1. J. Cole​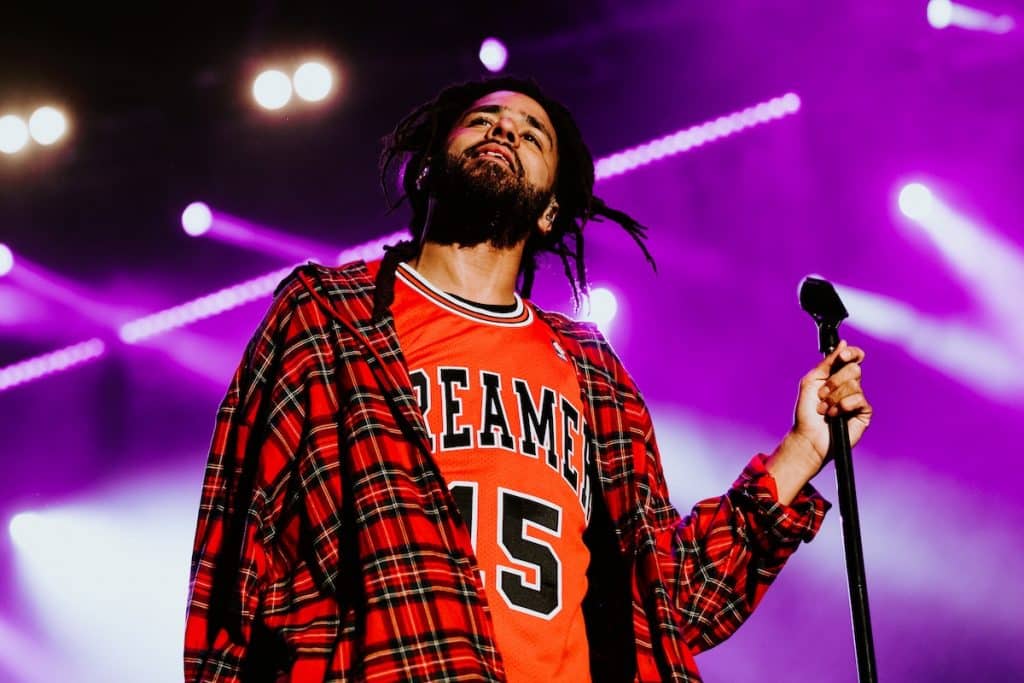 Albums:
Lewis Street
(EP),
The Off-Season
Mixtapes:
D-Day: A Gangsta Grillz Mixtape
(with Dreamville)
I've been accused of being a J. Cole hater in the past. Like that one time
we put Future ahead of him on the best rappers of 2010s list
. Or when we didn't include him on the ranking for the
best rappers of all time
.
But while it's true that I'm not the biggest fan of his music – I loved
2014 Forest Hills Drive
,
4 Your Eyez Only
put me to sleep, hated
KOD
, and thought
The Off-Season
was dope – I'm always one to give up the props if the person is deserving. After all, we did name
Cole the best rapper alive in 2014
. So, all of this is to say that there's no denying the fact that this Fayetteville legend is simply the best rapper right now.
The best thing Cole did for his rapping career was launch Dreamville Records and sign a bunch of killers on the mic to label. From Bas to Cozz, JID to EarthGang, Dreamville is full of dope MCs who are constantly in Cole's orbit pushing him to stay sharp. The result is he's been in the zone these past couple of years now.
Whether it was dropping the fantastic
Off-Season
or quarterbacking group albums, Cole is sounding focused and hungry. And that's not even talking about his phenomenal feature run, which started back in 2018. Doesn't matter if you're Benny the Butcher or Wale, 21 Savage or Young Thug, if Cole is jumping on your track, you're getting lit the fukk up. It was all facts what he rapped on Benny's "Johnny P's Caddy":
nikka want me on a song, he gon' see the wrath of the reaper
I'm prolly gon' go to Hell if Jesus ask for a feature
Which one of you Coli nikkas is already in the comment section:

Last edited: