START THE WEEK SMART
Biden tests positive for Covid-19 again. Primary season rolls on. Two key jobs reports are released.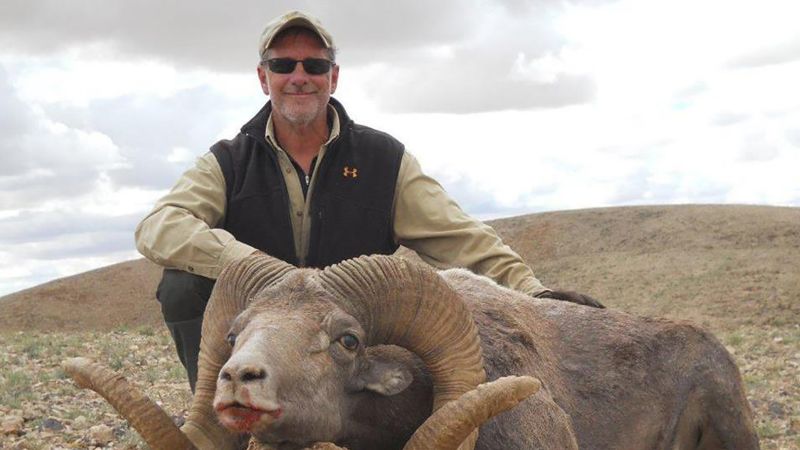 Lawrence and Bianca Rudolph shared a passion for big game hunting.
www.cnn.com
A US dentist is accused of killing his wife on safari in Zambia. He says she accidentally discharged the gun​
By
Faith Karimi
, CNN
Updated 7:01 AM ET, Sun July 31, 2022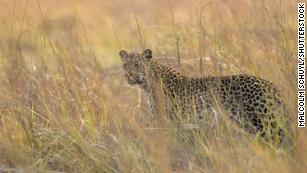 Big game hunters Lawrence and Bianca Rudolph traveled to Kafue National Park in Zambia. Bianca Rudolph hoped to add a leopard to their trophy collection.
(CNN)Lawrence and Bianca Rudolph shared a passion for big game hunting.
after receiving a tip from Bianca Rudolph's friend.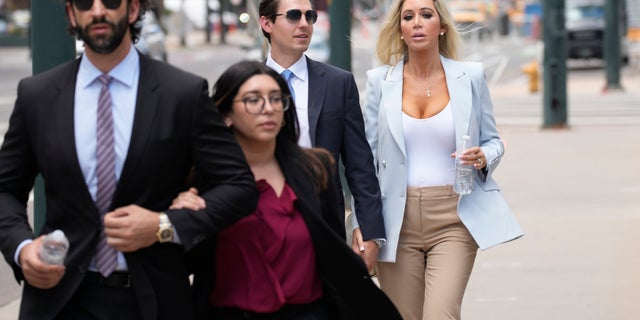 Lawrence and Bianca Rudolph's son, left, and daughter, back right, attending their father's trial for their mother's murder in U.S. District Court in Denver, July 13, 2022. The adult children are supporting their father. (David Zalubowski/ AP
In late September 2016, the couple traveled from their Phoenix home to the southern African nation of Zambia, where Bianca Rudolph was determined to add a leopard to her collection of animal trophies. They carried two guns for the hunt: a Remington .375 rifle and a Browning 12-gauge shotgun.
After killing other animals during the two-week trip -- but not a leopard -- Bianca Rudolph never made it home. She suffered a fatal shotgun blast in their hunting cabin at dawn as she was packing to return to Phoenix, federal prosecutors allege in court documents.
Now Lawrence Rudolph, 67, is charged with foreign murder and mail fraud in the death of his wife of 30 years. He has pleaded not guilty, and took the stand in his own defense this week at his trial in Denver, CNN affiliate KMGH reported.
The pair, who share two grown children, were
close to divorcing
twice but had achieved harmony in their marriage in 2000 when they agreed to pursue other sexual partners, he said.
His girlfriend and his wife were okay with the arrangement, he told jurors. But prosecutors say that Milliron had given him a one-year ultimatum to divorce his wife shortly before the murder.
"I did not kill my wife. I could not murder my wife. I would not murder my wife," he told jurors.
Rudolph told investigators he heard the shot while he was in the bathroom and believed the shotgun accidentally went off as she was putting it in its case, court documents say. He found her bleeding on the floor of their cabin at Kafue National Park, he says.
But federal prosecutors allege Rudolph killed his wife for insurance money and to be with his girlfriend.
CNN has reached out to Rudolph's attorney, David Markus, but has not heard back.
In a motion Markus filed in January listing his client's assets, he said Rudolph had no financial motive to kill his wife. In the court document, he noted that Rudolph is worth millions, including a dental practice near Pittsburgh valued at $10 million.
Life insurance companies based in Colorado paid Rudolph over $4.8 million after his wife's death, according to court documents.
The rush to cremate his wife sparked suspicion, investigators say​
In court documents, investigators allege Rudolph quickly sought to cremate his wife's body in Zambia after the shooting.
Rudolph scheduled a cremation three days after her death, according to court documents. After he reported her death to the US Embassy in the Zambian capital of Lusaka, the consular chief "told the FBI he had a bad feeling about the situation, which he thought was moving too quickly," FBI special agent Donald Peterson wrote in the criminal affidavit.
As a result, the consular chief and two other embassy officials went to the funeral home where the body was being held to take photographs and preserve any potential evidence. When Rudolph found out the embassy officials had taken photos of his wife's body, he was "livid," Peterson wrote.
Rudolph initially told the consular chief that his wife may have died by suicide, but an investigation by Zambian law enforcement ruled it an accidental discharge, Peterson wrote. Zambian investigators concluded that the firearm was loaded from the previous hunting activities and normal safety precautions were not taken, causing it to accidentally fire in the fatal incident, according to court documents.
Investigators for the insurers reached a similar conclusion and paid on the policies.
The suspect wanted to be with his girlfriend, prosecutors allege
Rudolph's then-girlfriend, who was not named in the court documents, worked as a manager at his dental practice near Pittsburgh, and told a former employee that she'd been dating him for 15 to 20 years, Peterson wrote. The former employee told the FBI that the girlfriend told her she gave Rudolph an ultimatum of one year to sell his dental offices and leave his wife, court documents allege.
Three months after Bianca Rudolph's death, the girlfriend moved in with him, Peterson wrote in court documents. An executive director of their subdivision's community association told investigators that Rudolph and his girlfriend tried to buy another home in the same subdivision for $3.5 million.
A witness allegedly overheard Lawrence Rudolph confess during an argument with his girlfriend at a Phoenix steakhouse
"I killed my f-----g wife for you!" he allegedly blurted out to Milliron, U.S. Attorney Bishop Grewell said in opening statements
The victim was a devout Catholic and cremation would be against her faith, the friend allegedly told authorities, according to an arrest affidavit
The couple's children are supporting their father, who faces up to life in prison or death if convicted.
Last edited: