Joined

Apr 30, 2012
Messages

22,709
Reputation
Daps

25,657
Reppin
@Ghost Utmost
@DoubleClutch
@Marks
@Dave24
@Koichos
lit a candle today for the main participants in this thread
I believe yall would like to see today's service's topic

:
Sunday of the 7th Ecumenical Council - Greek Orthodox Archdiocese of America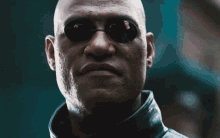 but I think the illusion part of the thread died months ago
Morpheus - Wikipedia
Ovid

's

Metamorphoses

, Morpheus is one of the thousand sons of

Somnus

(Sleep).

[3] His name derives from the Greek word for form (μορφή), and his function was to appear in dreams in human guise.

According to Ovid "no other is more skilled than he in representing the gait, the features, and the speech of men; the clothing also and the accustomed words of each he represents."

[4]

Like other gods associated with sleep, Ovid makes Morpheus winged.

[5]

Ovid called Morpheus and his brothers, the other sons of Somnus, the

Somnia

("dream shapes"), saying that they appear in dreams "mimicking many forms".

[6]

Ovid gives names to two more of these sons of Sleep. One called Icelos ('Like'), by the gods, but

Phobetor

('Frightener') by men, "takes the form of beast or bird or the long serpent", and

Phantasos

('Fantasy'), who "puts on deceptive shapes of earth, rocks, water, trees, all lifeless things".

[7]

The three brothers' names are found nowhere earlier than Ovid, and are perhaps Ovidian inventions.

[8]

Tripp calls these three figures "literary, not mythical concepts".

[9]

However, Griffin suggests that this division of dream forms between Morpheus and his brothers, possibly including their names, may have been of Hellenistic origin.

[10]

We are living in a world of illusion
Last edited: