Let's add some Alizarin Crimson & Van Dyke Brown
Supporter
Joined

Jun 17, 2012
Messages

39,430
Reputation
Daps

83,675
Reppin
League name: League Name: The Coli Fixed
Password: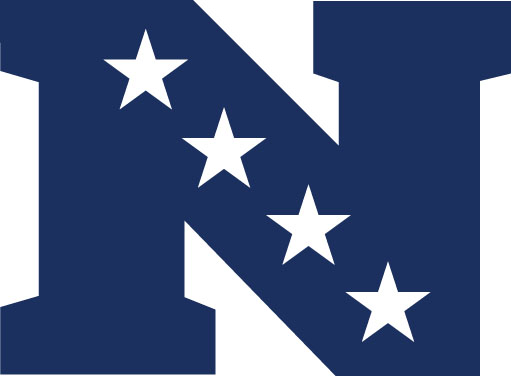 NFC EAST
Philadelphia Eagles- Leasy Be Easy Gamertag- Leasy Be Easy
Dallas Cowboys- @OH SOHH TRILL
Washington Redskins- @904Lurker
New York Giants- available
NFC WEST
Arizona Cardinals- @Bruh Man 5th Flo
Seattle Seahawks- @AlphaOne
LA Rams- @Serious
San Francisco 49ers- @Alfred0Santana

NFC NORTH
Green Bay Packers- wildestJing
Chicago Bears- @J-MIL
Minnesota Vikings- @itspass
Detroit Lions- @IrateMastermind

NFC SOUTH
Atlanta Falcons- @Sly Cookin
Carolina Panthers- @SireSiah#KWU
Tampa Bay Bucs- @Troublesome
New Orleans Saints-


​
AFC EAST
Miami Dolphins- @LeVraiPapi
New York Jets- @Racer X
New England Pats- @Goldz-n-hoez
Buffalo Bills- @Ceazy

AFC WEST
Denver Broncos- @Ineedmoney504
Kansas City Chiefs- Joeyq
San Diego Chargers- @DStyles
Oakland Raiders- @bigrice25

AFC NORTH
CinCy Bengals- @HDKG_
Baltimore Ravens- @STAN JONES
Cleveland Browns- @dagawd
Pittsburgh Steelers- @SobeSoles.com

AFC SOUTH
Houston Texas- @infamousPKO
Jacksonville Jaguars - @ball15life
Tennessee Titans- @901Cory10
INDY COLTS- RamBeaverClams
If you are interested join the group me.
Download the app(on all droid or iPhones)
Create a user name(it doesn't show any personal info)
And click the link posted.
You're invited to my new group "Madden Xbox COLI LEAGUE" on GroupMe.
GroupMe
Available Teams:
New Orleans Saints
Indianapolis Colts


RULES:
LEAGUE ADVANCE IS EVERY 3 DAYS. IF WE FINISH THE GAMES EARLIER, WE CAN ADVANCE THEN

QUARTER LENGTH: 8 MINUTES

ACCELERATED CLOCK: Yes

COACH FIRING: ON

INJURIES: ON (NO PRE-EXISTING INJURIES THOUGH)

PLAYER PROGRESSION: EVERY 4 WEEKS

RESIGN PLAYERS: OFF (YOU HAVE TO DO IT YOURSELF)

HEAT SEEKER, BALL HAWK, SWITCH ASSIST: OFF

RESTARTS
GAMES AGAINST THE CPU WILL ALSO HAVE TO BE BROADCASTED. RESTARTING A GAME YOU ARE LOSING TO THE CPU FOR A PLAYER ON AUTOPILOT WILL RESULT IN YOU FORFEITING THE NEXT TWO GAMES.

NO RUNNING UP THE SCORE/STAT PADDING/END OF GAME SCORING. IF YOU ARE WINNING BY A CONSIDERABLE AMOUNT WITH TIME: RUN THE BALL AND CLOCK.

NO HUDDLE
DON'T ABUSE THE shyt. SPRINKLING IT IN EVERY NOW AND THEN IS FINE, BUT THAT'S IT. IF YOU DO NO HUDDLE, DO NOT HIKE THE BALL UNTIL THE OTHER TEAM IS AT LEAST OVER THE LINE OF SCRIMMAGE ON DEFENSE.

1)RELEASED PLAYERS:






If you release a player during the season he has to sit in FA for 24 hours before you can sign him again.

When playoffs start DO NOT RELEASE PLAYERS until after the SB(Both result in a auto boot)
2)IN SEASON/OFF-SEASON FA






YOU ARE RESPONSIBLE FOR YOUR TEAMS ROSTER….NO ONE ELSE

Any player that ends up in FA is fair game to sign unless

A new user takes over the team
5) It is against League policy to go on AP because you are eliminated from making the playoffs. Each game counts, and affects the playoff scenario/draft spots for the league, we want all playoff berths to be earned and fought for. (If caught user will be subject to penalty)


League Starts Friday
Last edited: