GODHOOD
Poster of the Year
Joined

Aug 1, 2013
Messages

16,728
Reputation
Daps

68,103
Reppin


On Christmas Eve, we have a hellified matchup between I85/NFC South Rivals The Carolina Panthers and The Atlanta Falcons! Both squads are currently on a 2 game win streak and are hoping to extend it to 3 this Saturday. However, both squads are playing for something a little different. Atlanta pretty much is a lock for postseason play and a win on Saturday would all but cement it. Meanwhile, Carolina is looking to keep their slim playoff chances alive.




Atlanta Feels pretty confident with Ryan in the MVP convo and Their All Star WR Julio Jones returning after dealing turf toe. They have a young Defense thats been improving and hopes to contain Newton. Carolina won't be a pushover in BOA stadium though. The Panthers have been playing better and looser recently which has led to winning results. Even without Luke the Defense has been on a roll and Cam and The Offense has been clicking. The key will be keeping Cam upright and protected.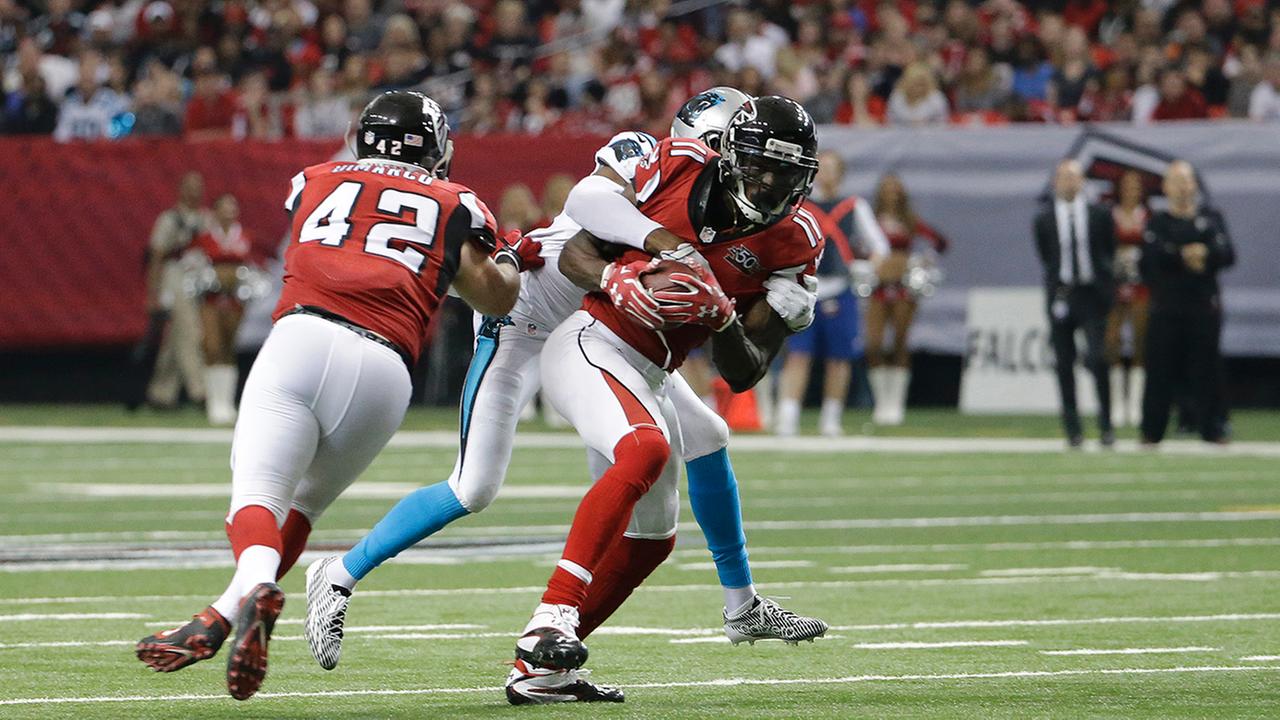 This game had lot more implications that just playoffs, the last meeting between these 2 really left a bad taste in Carolina's mouth. So bad that the DC Sean McDermott wanted to jump from the team's plance after the loss.

Panthers DC Wanted To Jump From Team Plane.
And you know Killa Cam aint going to forget about that concussion causing hit he suffered last game too. :camufdup:Therefore, you can expect a little something EXTRA with this matchup.


Panther Posse Lets give these Byrd Brains a nice L to hang beside their stockings right before the Holiday:youngluke:
#PantherPosse:camsalute: #CookOutGANG
@Killah Ray
@UserNameless
@No Sleep
@Frank Sabotka
@Relldaproblem
@distinguishedNOW
@Bishop_BP_Jakes
@young3000
@CBSkyline
@Jparker90
@Azik
@Millions
@Carolina Slim
@Mook
@Consumed
@BlackAdam
@42 Monks
@Henry Orbit
@hyperman25
@Corey Matthews
@SireSiah#KWU
@Hiesenberg
@Darth Nubian
@Rigby.
@BlackLightning
@Ultima
@Call Me James
@Real
@Outlaw
@BossMobb
@Leezy337
@IGSaint12