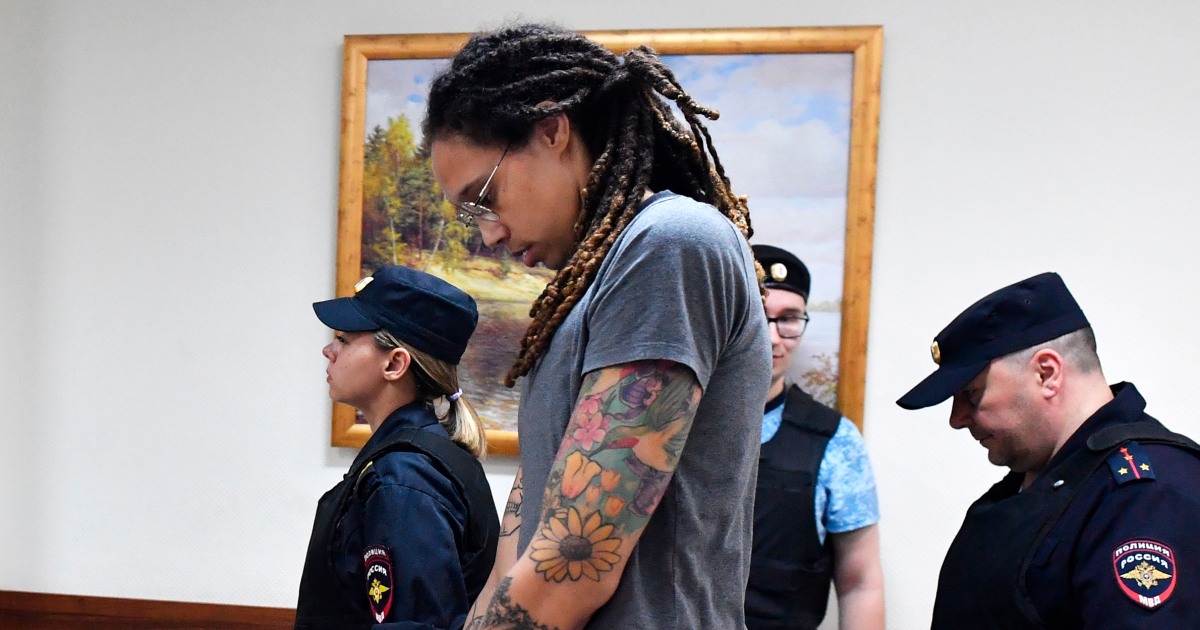 The WNBA star was sentenced after Russian authorities said she had vape canisters with cannabis oil in her luggage. The U.S. says she is wrongfully detained.
www.nbcnews.com
A Russian court on Tuesday denied WNBA star Brittney Griner's appeal and upheld her nine-year prison sentence on drug charges.

Griner, 32, looked despondent as she appeared at the hearing in the Moscow Regional Court via video conference from the detention center where she has been held since her arrest in February. The athlete is now expected to be moved to a penal colony.