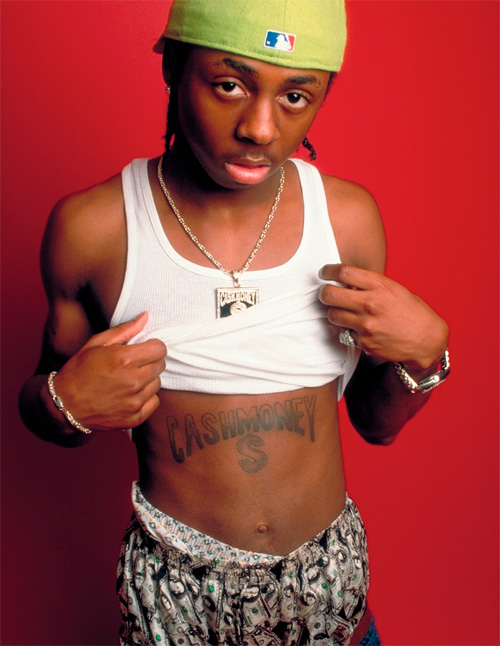 I have decided to share scans from
Lil Wayne
's cover story for the 1998 Hot Boys issue of Murder Dog magazine for #ThrowbackThursday today.
In his interview, Weezy spoke on Cash Money Records, the
Hot Boys
, what makes each of the members unique, joining B.G. aka Lil Doogie when he was going by the name of Baby D to create The B.G.z group, their
True Story
album, and leaving The B.G.z by his mother Cita's request after he shot himself.
Tune also talked about Lil Slim bringing him to Cash Money, his debut solo studio album
Tha Block Is Hot
, what made him want to first start rapping, New Orleans, school, his daughter
Reginae Carter
, having a song called "fukk The World" even though this was a time when he didn't curse in his music, losing his daddy Rabbit to some haters, how everything changed for him when Rabbit died, and much more!
Throwback Thursday: Scans Of Lil Wayne's Cover Story For Murder Dog Magazine's 1998 Issue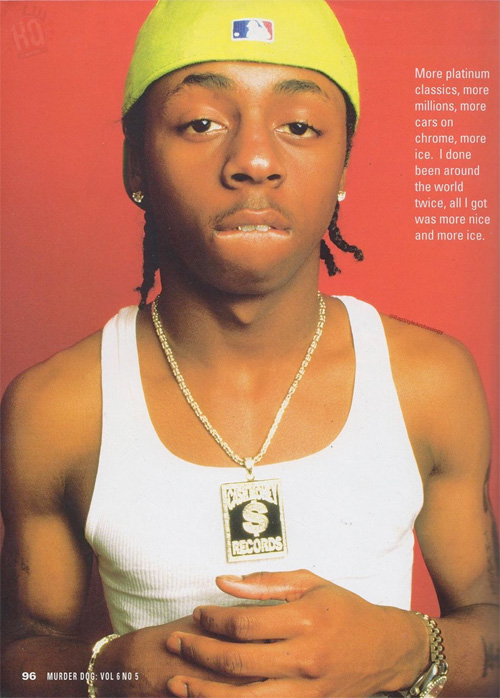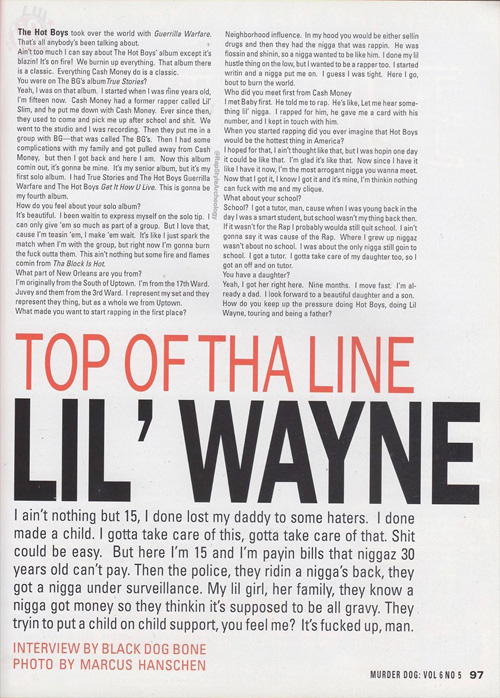 Click to enlarge.